The most delicious sangria recipe!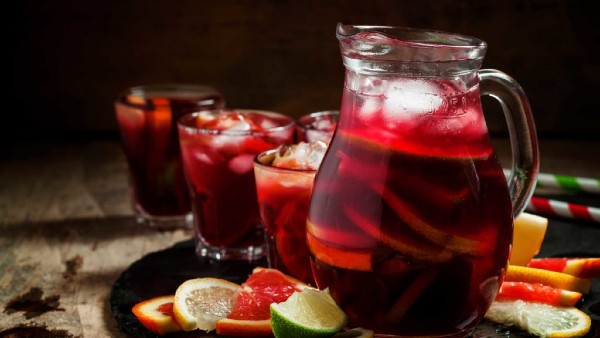 Summer brings with it the usual fun, friends and family outings, and lots and lots of heat. So, what better way to enjoy the weather and the company than with an ice-cold drink?

Now, for the tough questions, you may ask yourself whether to drink beer or wine, but how about something even better?

In the hot and dry Mediterranean summers, there is nothing quite as refreshing as an authentic Spanish sangria. White or red, this iconic Spanish drink infused with the flavors of local fruits and spices always hits the mark! But what exactly is sangria, and how can you get your hands on it?

In this article, we offer a few tips on getting started on your fist sangria, and a recipe sure to make any guest want to spend the whole summer at your place!
"Traditional sangria is a Spanish drink made using red wine and chopped fruits, and often mixed with other local ingredients and spices. It can also be made with white wine, or even spirits, thanks to its versatility and ease of preparation."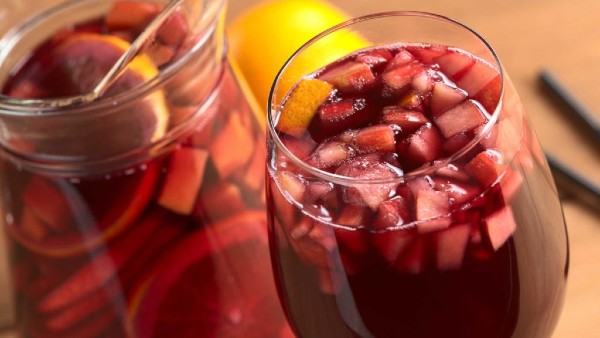 Some background on the ingredients and preparation of a good Spanish sangria!
Sangria is both easy to make, and likely to please even the pickiest of palates thanks to its virtually endless versatility.

Typically, sangria includes orange, lemon, and apple, but you can always top it off with some extra goodies. Beyond the red wine and chopped fruit, you will also need a few other ingredients. Orange liqueur and brandy, for example, are often used to give your sangria an extra kick and added flavor.

Preparing your first sangria, or your latest, is both quick and easy, but you may benefit from a few tips from our experts at Iberico Club. Here are a few of them!

When making sangria, you want to start by slicing the fruit, and since these will infuse the drink with flavor, you need to keep them thin. Then, pour the sliced fruits into a large glass pitcher and add the orange liqueur and brandy.

If you're feeling adventurous, adding some orange juice, and spices such as cloves or cinnamon also work. Last but not least, pour your wine of choice into the pitcher, and let the sangria rest for a few hours in the refrigerator before serving. How simple is that?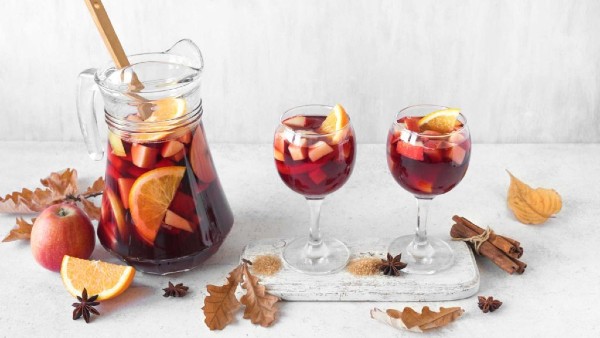 Some finishing touches for those sangria experts in the making!
You may want to drink your sangria right away after taking it out of the refrigerator, but there are a couple of final steps to take into account.

First, sangria is best served ice-cold, and not meant to be a strong alcoholic drink, which explains why it is often mixed with club soda or ginger ale for a refreshing bubbly feeling. Before serving, make sure to include plenty of ice in every glass, and mix the sangria with your favorite club soda.

Finally, think about what you would like to pair your sangria with. For an authentic Spanish feeling, how about the best tapas and Iberian delicacies delivered right to your door? You can always visit Iberico Club's selection of cured hams, chorizo, aged cheeses, and more to stock up for your next summer afternoon with friends!

For now, we leave you with a recipe for a simple, yet tasty sangria. We suggest adding some ripe yellow kiwi, but feel free to improve upon it and share your results in the comments!

The recipe serves 5 to 6 people, and you will need a 3-liter pitcher.
Ingredients
750 mL bottle of Spanish red wine
500 mL ginger ale
150 mL triple sec (orange liqueur)
100 mL fresh orange juice
1 - 3 shots of Spanish brandy
1 orange
1 lemon
1 green apple
3 ripe yellow kiwi
How to prepare
Put some ice cubes in the serving jar.
Slice all the fruit and add it to the jar.
Pour the wine, ginger ale, triple sec, brandy, and orange juice.
Mix it well and leave in the fridge for a few hours. This will marinate the fruit and keep it fresh. Cheers!