The Ultimate Christmas Gift Guide for food lovers!
The most renowned chefs in the world like Ferran Adriá, Jose Andres, Anthony Bourdain, Joel Robuchon, and others say that Jamón 100% Ibérico de Bellota "Pata Negra" is "The finest cured meat on earth".
It's quite a bold statement, and we 100% agree with them!
100% Ibérico Lover Starter Kit. Includes: 1 package of 2.5oz of the finest hand carved Jamón Ibérico de Bellota (Pata Negra), 1 Artisanal Salchichón Ibérico de Bellota (1.2lb), 1 Artisanal Chorizo Ibérico de Bellota (1.2lb), and 1 Bag of Hand Made Picos Camperos in a wood fired oven (7oz).
2.5 oz of Hand Carved Jamón Ibérico (Pata Negra) shipped to your door. This delicacy is hand carved slice-by-slice by some of the best ham Master Carvers in the world. Then it is vacuum sealed to maintain freshness and imported in small batches by air. It is the Best in the USA, guaranteed, or your money back.
Get ready for your holiday's dinner parties and save with our Bundle of 5 Hand-Carved Jamón 100% Ibérico de Bellota "Pata Negra" (serves up to 10 people), or our Bundle of 10 (serves up to 20 people), or the Bundle of 20 Hand-Carved Jamón (serves up to 40 people).
Traditional Polvorones "Almond Shortbread Cookies" This sweet treats are a must in any home this christmas. Made with premium roasted Marcona almonds, flour, cinnamon, and lemon from the iconic brand "La Estepeña" from Estepa, Seville (Spain). Presented in a beautiful box with a traditional design. 1.4lb (25 cakes/box).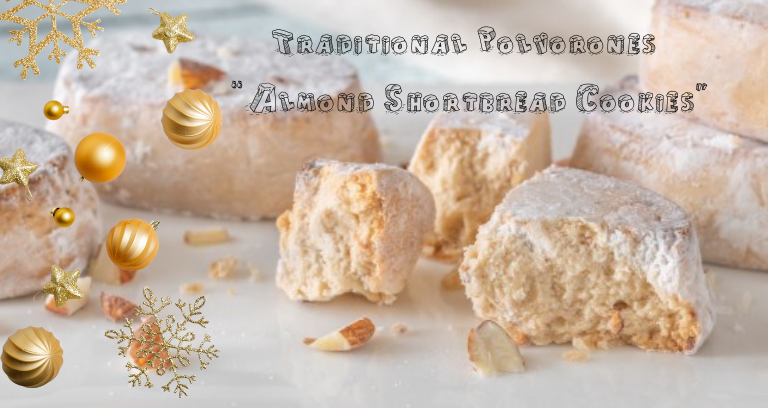 Premium Anchovy fillets from the  Cantabrian Sea, Spain. The largest caliber anchovy fillets and with a lower amount of salt than any other. Aged in ExtraVirgin Oil. 100% Hand made by artisans in the north of Spain.
Tapas "Expert" Premium Gift Box. Still unsure about what to gift your loved ones. This Gift box is perfect. With finest selection of Jamón Pata Negra, Manchego Cheese, Chorizo de Bellota, Piquillo Peppers, Roasted Almonds and many more imported from Spain. **Add a gift message for free**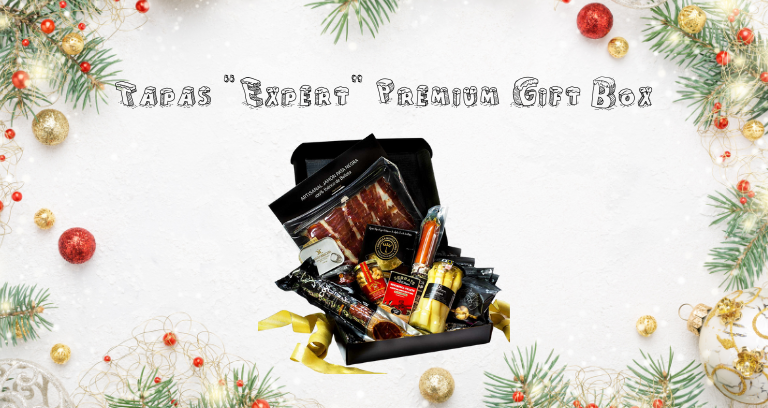 Jamón Pata Negra Lover Gift-Box. The Unbeatable Gift! This is the Best Jamón Pata Negra gift box available in the USA (Guaranteed). Includes 3 packages of Hand carved jamón pata negra, Roasted Marcona Almonds, and Traditional Picos Camperos.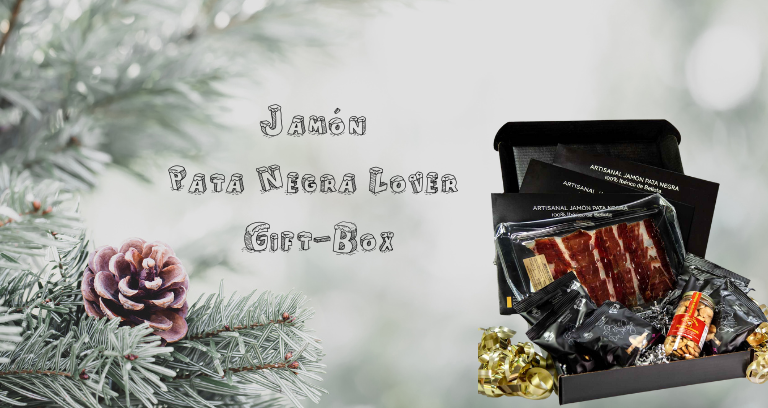 And if these delights are not enough, Click Here to find some more great gift ideas. Get your gift today and don't forget to add a gift message during checkout.