Gourmet "Serranito" Sandwich with Jamón Ibérico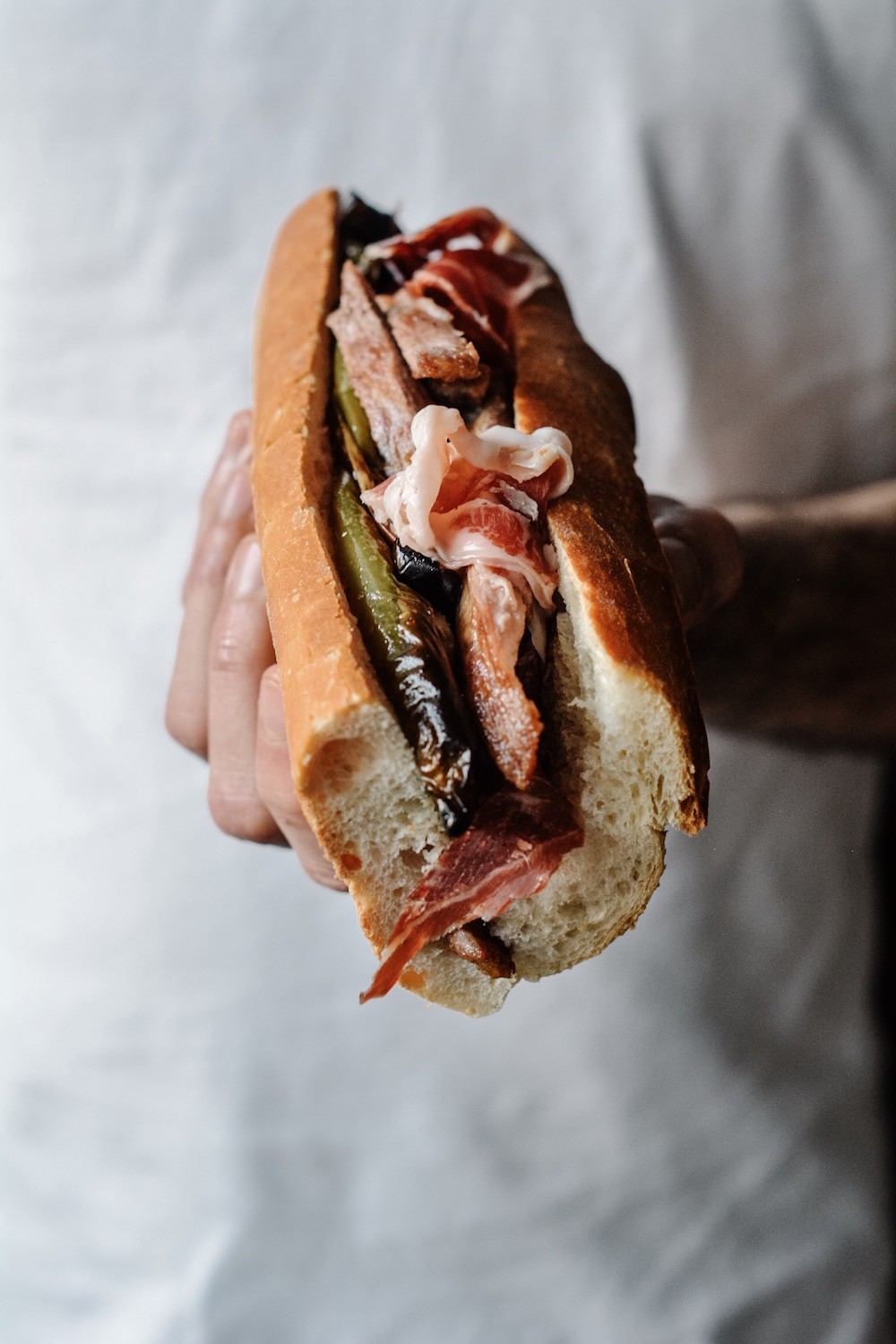 Spain in a "bocadillo" sandwich! Fall in love with this simple and delicious entré or tapa.
Ingredients
4 Tablespoons extra virgin olive oil
6 oz. pork tenderloin, thinly sliced
Salt to taste
4 whole green bell peppers, stems removed
1 large baguette, sliced lengthwise and cut into fourths
Aioli or garlic mayonnaise
8 slices of Jamón 100% Ibérico de Bellota
How to prepare
8 slices of Jamón 100% Ibérico de Bellota
Heat 4 tablespoons extra virgin olive oil on medium heat. Cook pork tenderloin slices a few minutes on each side, being careful not to overcook.
Remove pork and add peppers, cooking until softened and skin begins to blister.
Heat bread in oven just until warm.
Generously spread aioli in baguettes and add pork, peppers, and slices of Jamón Ibérico.
Products in this recipe