Sobrasada de Bellota Toast with Orange Blossom Honey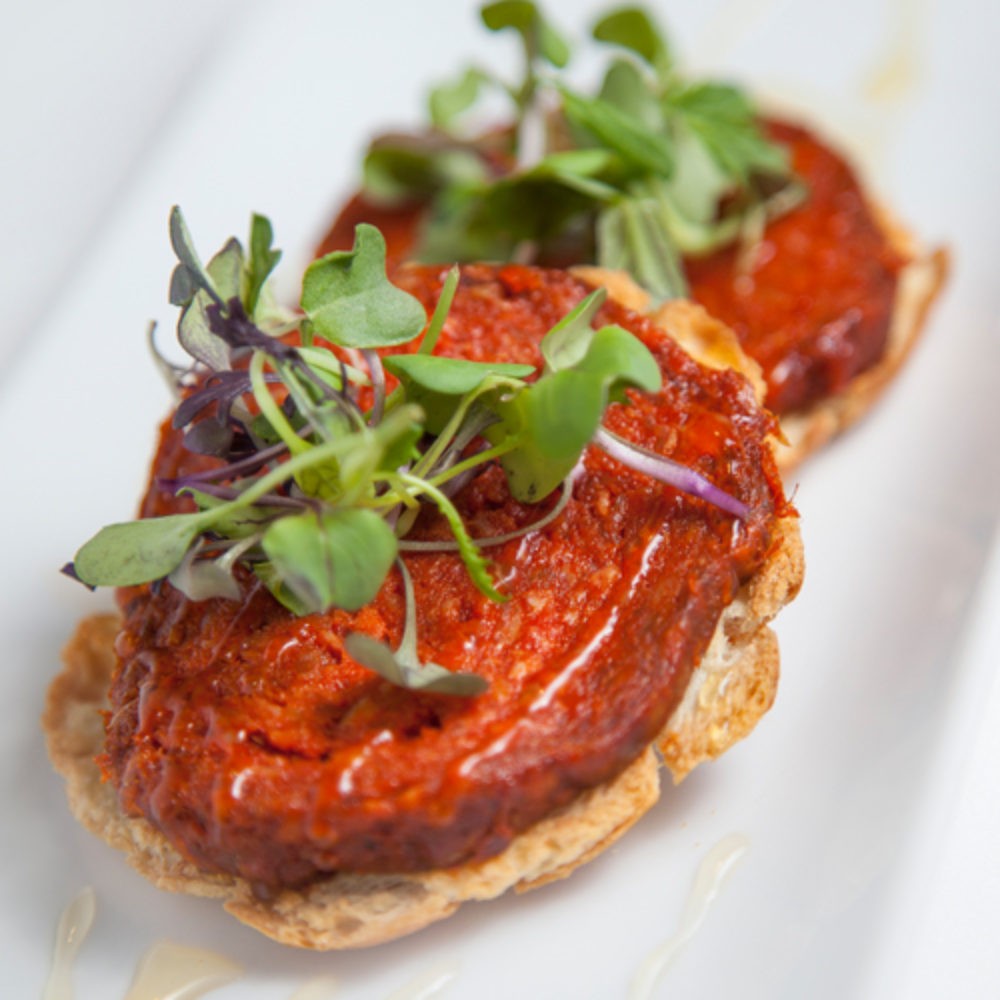 It's hard to find a "tapa" that is easier to make and packed with more flavor than this delicious Sobrasada Ibérica de Bellota toast with Orange Blossom Honey. The sobrasada is like a spreadable chorizo, super tasty and soft. At Ibérico Club we offer a "Pata Negra" Sobrasada which is made out of acorn-fed purebred Ibérico pork meat. No words can explain the deliciousness of the sweet and savory pair of flavors!
Ingredients
1 baguette, thinly sliced
6 oz. Premium Artisanal Sobrasada Ibérico de Bellota Sausage
4 Tablespoons of Orange Blossom honey
1/4 cup micro-greens
How to prepare
Toast baguette slices in oven until golden.
Cut sobrasada and spread evenly onto tostadas.
Drizzle with honey and garnish with micro-greens.