The 10 Best Tapas Bars in Seville
Seville is a magical and historically rich city that runs on tapas. These small plates are perfect for sharing and highlight some of southern Spain's best ingredients. Think pork in all its marvelous forms, tender green olives, and bounties of fresh seafood—all bathed in some of the best olive oil you'll ever get your hands on. Seville claims more bars per capita than any other city in the world, so you've got a lot to choose from. Luckily, we're here to help. Check out the 10 best tapas bars in Seville: 
Antigua Abacería de San Lorenzo
Calle Teodioso, 53, 41002 Seville, Spain
The family-run restaurant is like stepping into a Spanish home.  It's here that you'll find someone slicing jamón ibérico in the middle of the dining room, or exquisite caña de lomo, chorizo, and cured cheeses—all sourced from the region. Don't miss the extensive list of tapas like the orange and codfish salad and the montadito de sobrasada con paté de aceitunas prietas y queso fresco (small sandwich with sobrasada, cured black olive paté, and fresh cheese). Or be adventurous and go for the tasting menu where owner Ramón sends out whatever he's cooking up that day. 
La Almadraba: Atún de Barbate
Calle Calatrava, 16, 41002 Seville, Spain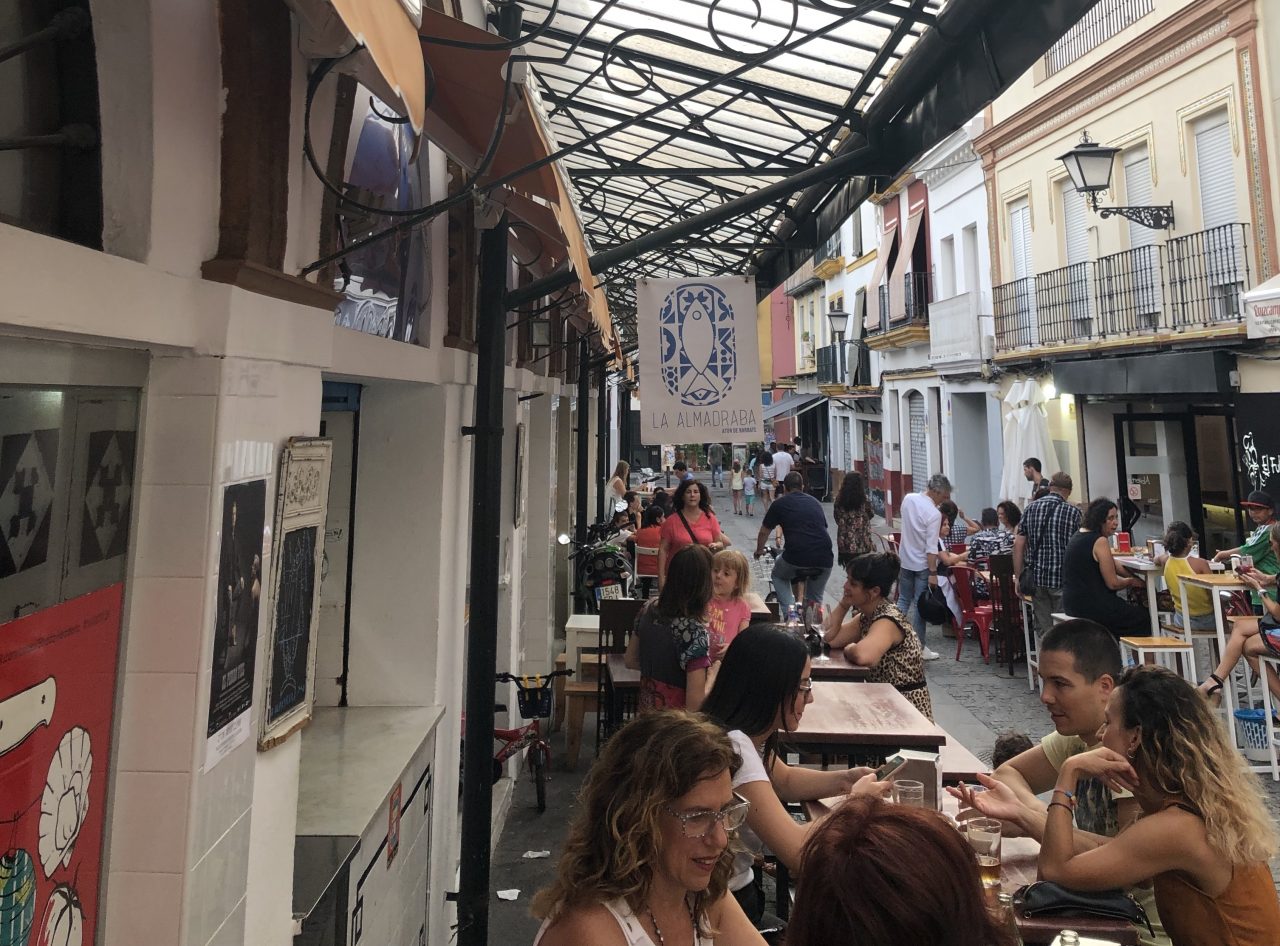 Spain's best tuna comes from the yearly catch, called the Almadraba de Barbate, less than 100 miles from Seville. With all that high quality seafood, Spain has become famous for beautifully preserving these delicacies. And at this small stand in the Feria Market you'll get to taste a number of marvelous tuna variations. Try the lomo de atún ahumado (smoked tuna loin), tosta con pesto de algas, and atún al pedro ximenez (tuna with pedro ximenez wine). And make sure to ask for a sherry wine pairing.
Blanca Paloma
Calle San Jacinto, 49, 41010 Seville, Spain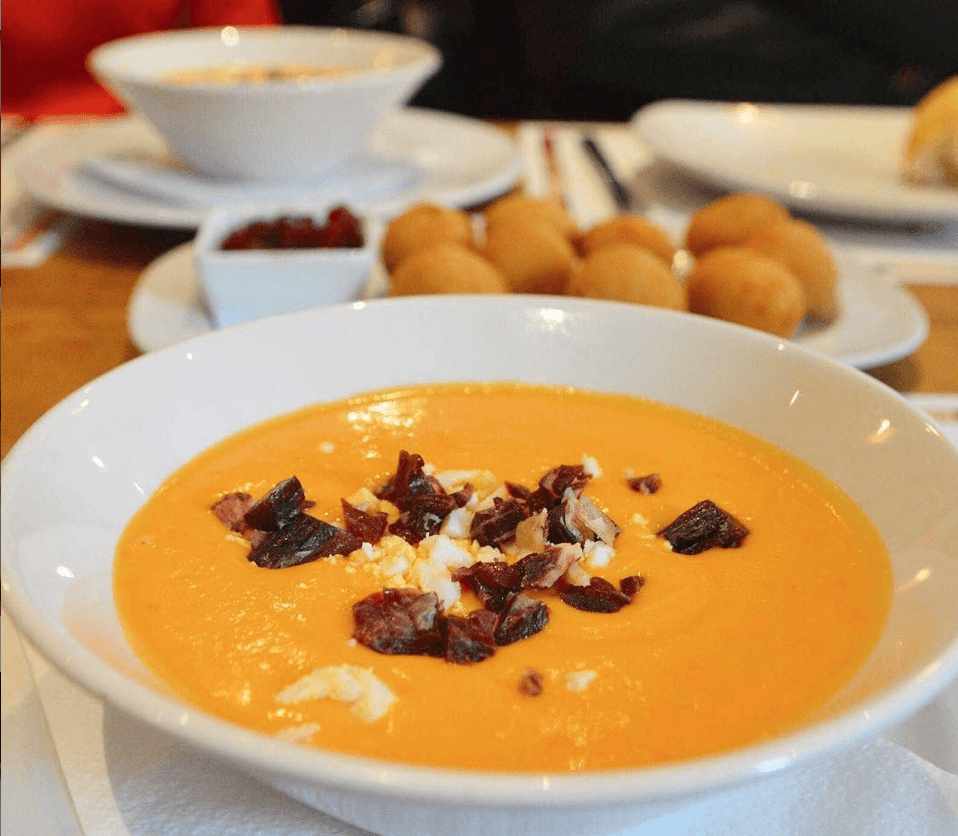 This classic tapas bar is a staple in the Triana neighborhood, located just across the river from the center of Seville. We recommend showing up early and ordering tapas downstairs for the full experience. The restaurant is rightfully famous for it's bocaditos de mejillones (stuffed and fried mussels) and also makes a killer plate of coquinas (small clams with garlic and wine) and boquerones fritos (fried anchovies). It's also great place to try the Andalusian salmorejo (thick, cold tomato soup).
Casa Morales
Calle García de Vinuesa, 11, 41001 Seville, Spain
Despite being just off the main drag in Seville's city center, this old-school tapas bar still caters to locals. Monstrous wine jugs line the walls and set the background for authentic Sevillano charm. The menu changes frequently but be sure to order the rice special, tabla de ahumados (smoked fish board), the guiso (stew) of the day, or any combination of their local cured meats and cheeses. 
Castizo
Calle Zaragoza, 6, 41001 Seville, Spain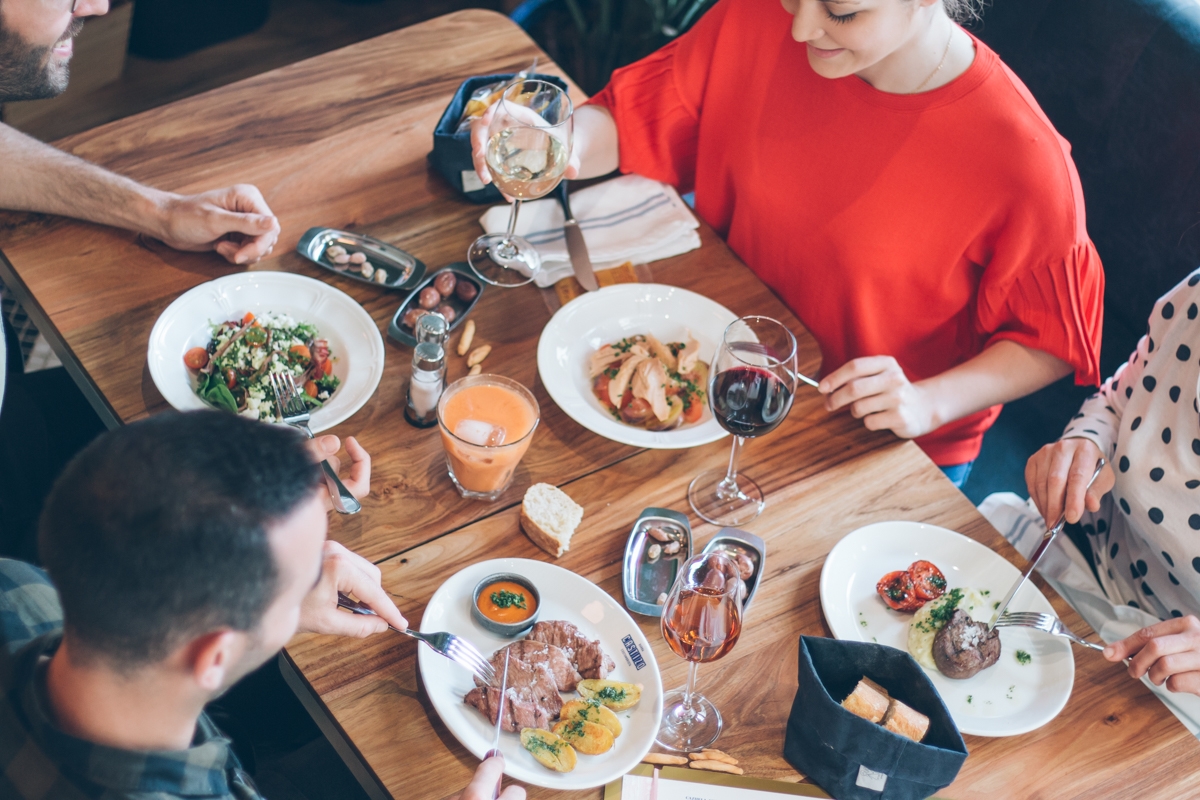 Castizo, with its lively modern design and open kitchen, is an excellent place in the city to get respectfully-executed Sevillano tapas. The menu differs slightly at the bar, but either way be sure to ask your server about the fresh seafood counter, where you can ask for a couple of oysters or zamburiñas. Watch the bartender artfully slice off jamón ibérico to start off your meal and be sure to try the rice of the day. 
La Cata Ciega
Calle Zaragoza 15, 41001 Sevilla, Spain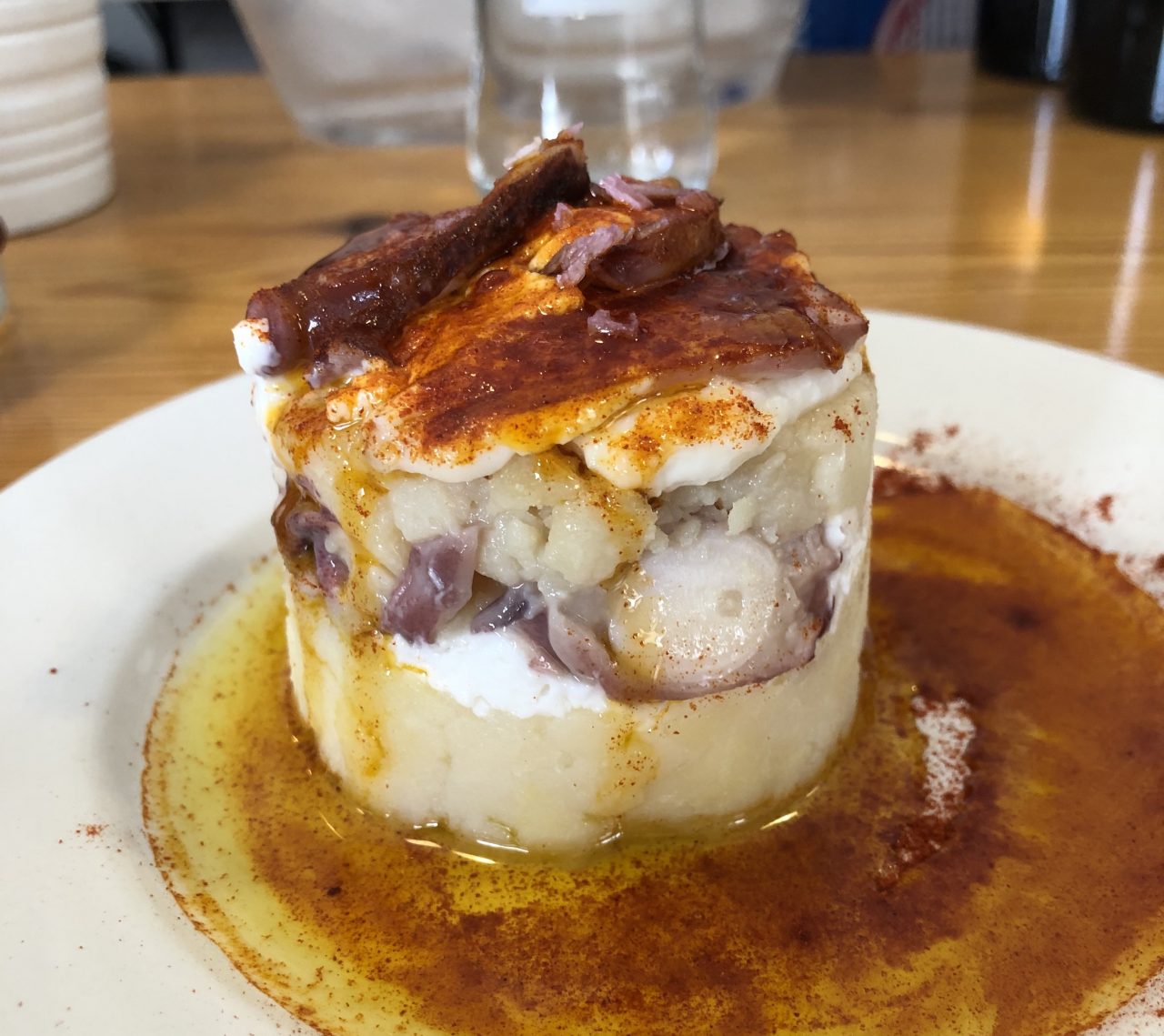 La Cata Ciega, or "the blind-tasting," is a fantastic place to snag interesting local wines and tapas. The timbal de pulpo (octopus, potato, aioli, and paprika) is the star of the delicious show, as well as the carillada de javalí (wine-braised boar) and pisto (stewed vegetables with an egg yolk). Trust owner Álvaro to pair your tapas with one of the unique wines he's constantly rotating.
Eslava
Calle Eslava, 3, 41002 Sevilla, Spain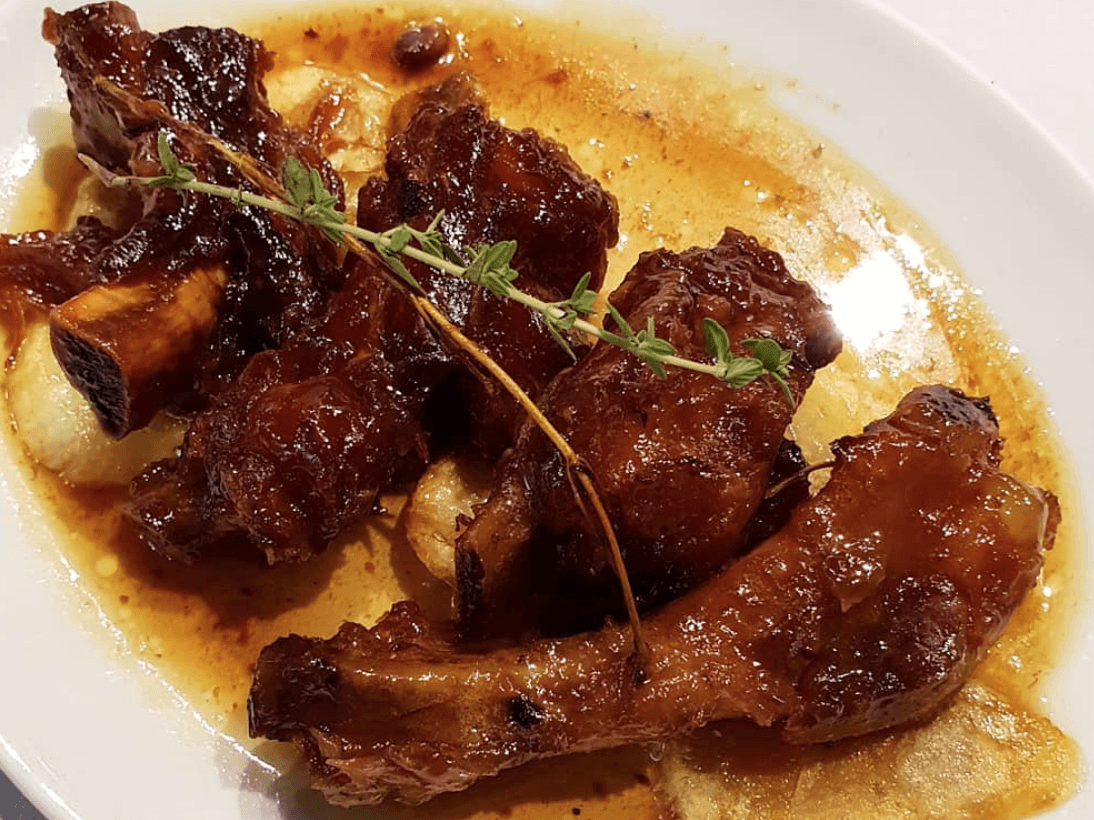 This critically-acclaimed tapas bar has won numerous awards for its unique and modern tapas creations. The crowds are constant so be prepared to wait. When you get a seat, you'll want to order the infamous huevo sobre el bizcocho de boletus (egg yolk on a mushroom cake) and the cigarro de becquer (a cigar-shaped seafood bomb). But don't miss the succulent rosemary honey pork ribs. 
Lola Por Dios
Calle Conde de Torrejón, 21, 41003 Sevilla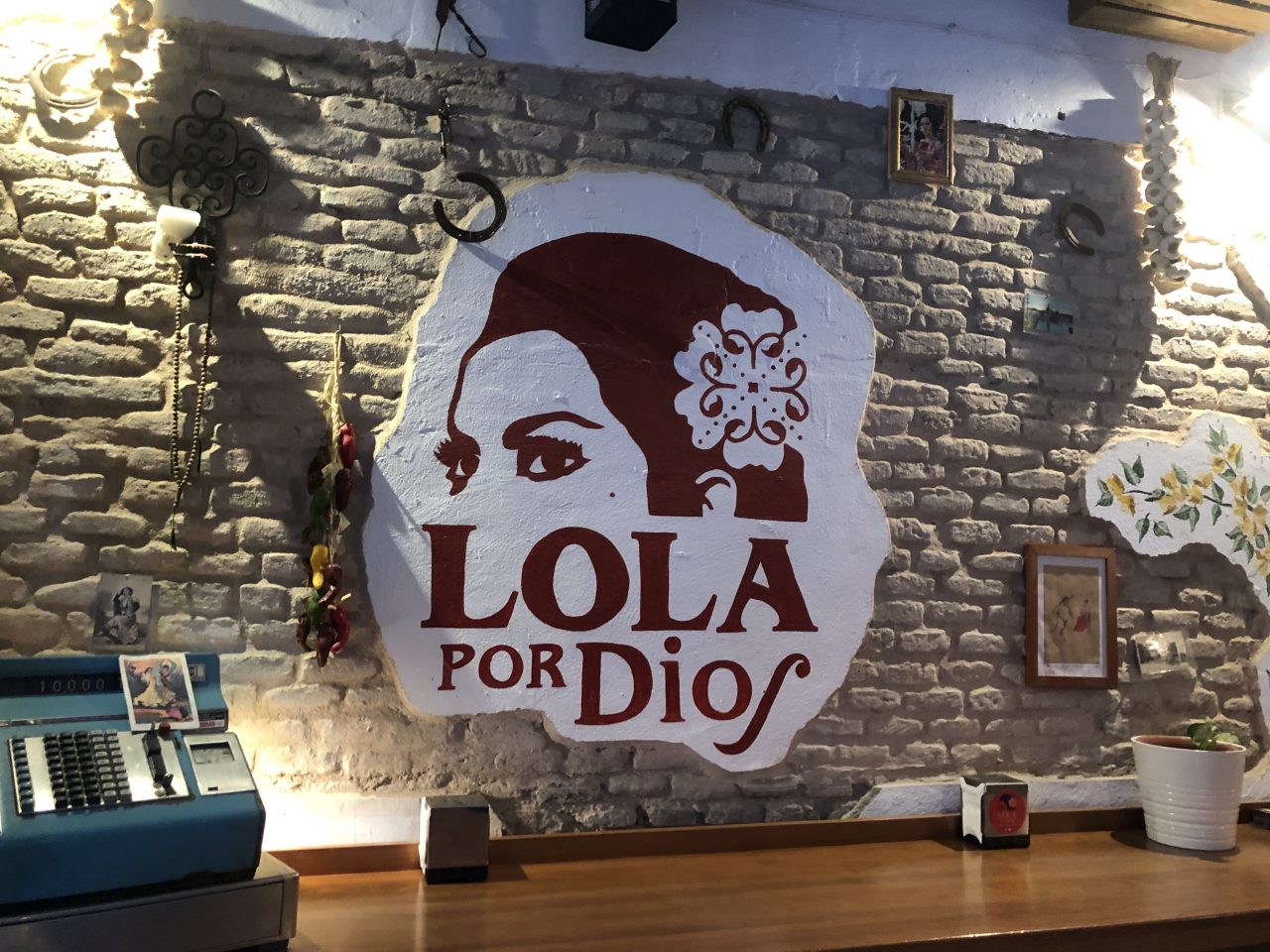 Lola Por Dios is a charming bar bustling with locals and decorative Spanish flare. Here you can try dry Basque cider, a variety of vermouths, local and regional wines, and the beloved Sevillana cerveza: Cruzcampo. The tapas list is simple, but each is carefully made and outright delicious. Try the sobrasada con miel (sobrasada on toast with honey), chicharrones de cadiz (thin slices of pork belly with salmorejo), and the ajoblanco con anacardos (cold cashew soup). 
Rinconcillo
Calle Gerona, 40, 41003 Sevilla, Spain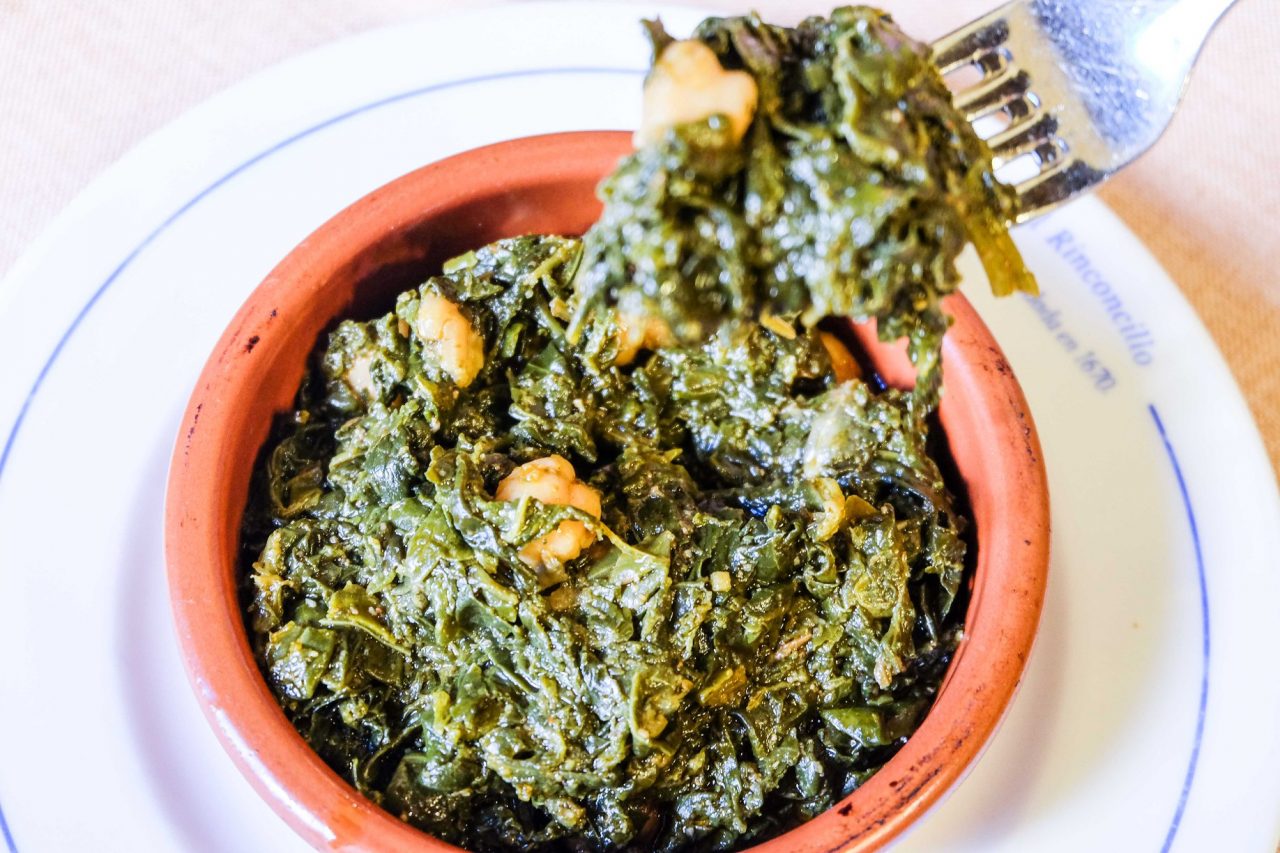 El Rinconcillo is the oldest bar is Seville, dating back to 1670. The tapas bar is typical Sevillano: colored Arabic tiles, wine barrels, and a chandelier of jamón ibérico. Step up to the bar and order their famous espinacas con garbanzos (stewed spinach with garbanzos and spices), bacalao con tomate (codfish with tomato), carillada (wine-braised pork cheeks), or pavía del bacalo (beer-battered codfish) and watch the bartenders scribble your order directly onto the mahogany bar. 
Vermutería Yo Soy Tu Padre
Calle Gravina, 70, 41001 Sevilla, Spain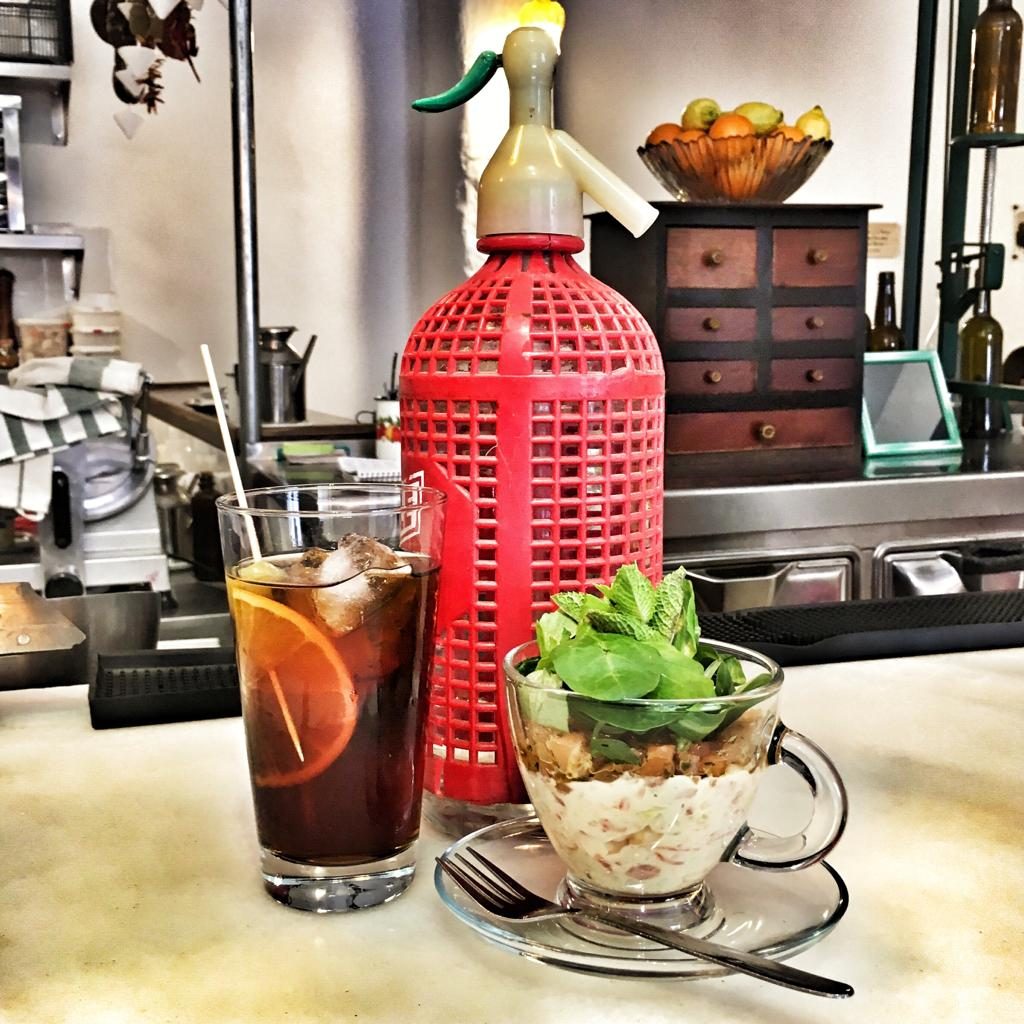 Esteban opened his vermouth and tapas bar in honor of his grandfather, who passed the recipes down to him. The place is full of relics that tell Esteban's fantastical family story, which pair perfectly with every single beverage and bite he has to offer. Tell Esteban what you like, and he'll choose the vermouth for you, or ask for a glass of one of his exclusive wines. The trifásco de ahumados (smoked fish trifecta) is a must, along with his mysterious sardinas incorruptas (incorruptible sardines marinated in tomato). Any of the local cheeses and cured meats are thoughtfully sourced and also worth digging into. 
Did you like our 10 Best Tapas Bars Seville?