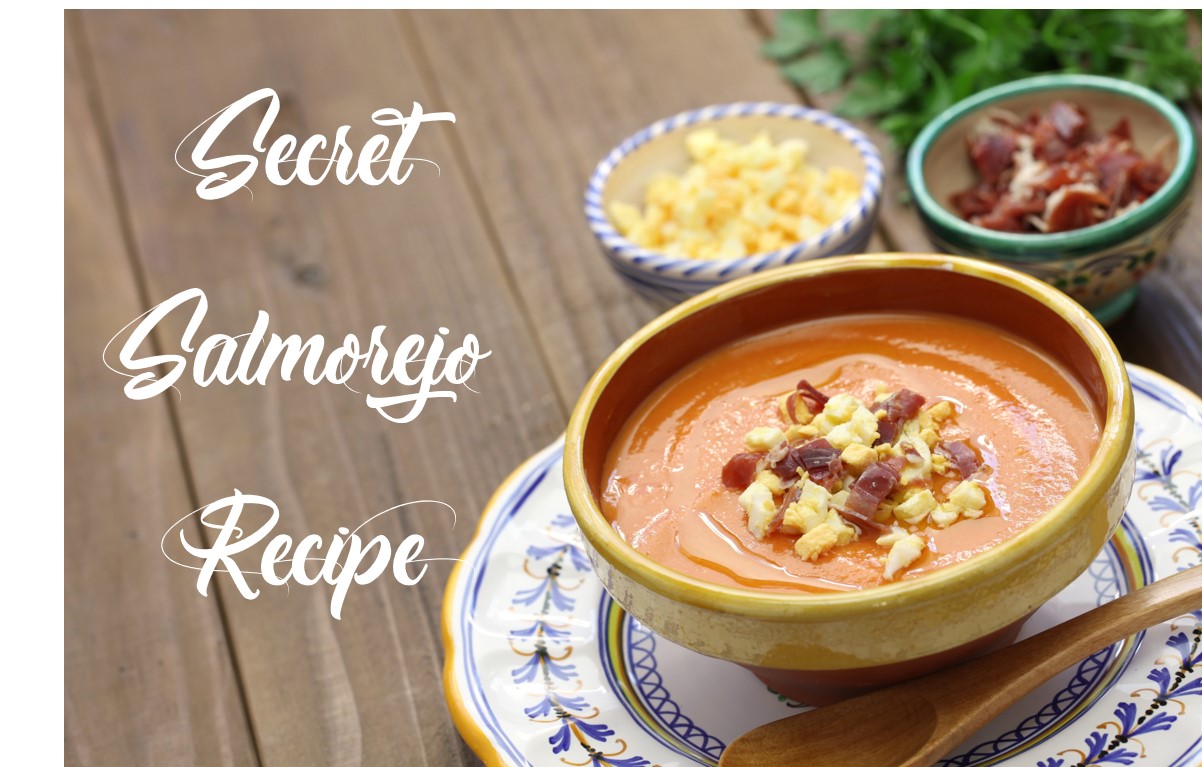 Salmorejo is a very simple and special tomato soup/cream from the South of Spain (Córdoba), that should be enjoyed dipping toasted bread and served with a good plate of sliced Jamón Ibérico de Bellota, as tradition dictates. This Salmorejo recipe is all you need. 
Put in the blender in this order:
1 Raw Egg
2 Cups of Extra Virgin Olive Oil
5 Medium size ripe Tomatoes on-the-vine (peel and cut them in 4 pieces each)
1 Garlic clove
4 Thick Slices of Bread (only the crumb)
Season with Salt and Vinegar
Our secret (don't tell anyone): The secret in this Salmorejo recipe is putting the ingredients in this exact order, so when you turn on the blender the first thing that happens is that at the bottom the egg and olive oil turn into mayonnaise and then the tomatoes, garlic and bread blend into that mayonnaise. All this happens magically! You just have to turn the blender on medium speed for 30 seconds, and then maximum speed for 2 minutes. Taste it and add more salt and vinegar as needed.
Plate it in a small bowl with some hard boiled egg and small chunks of Jamón Ibérico de Bellota on top. Serve with some Picos Camperos bread sticks to add a crunchy texture to it. Don't forget to put a side plate of sliced Jamón Ibérico de Bellota from Iberico Club
You can also use your delicious salmorejo to add it to these recipes:
Jamón Ibérico de Bellota with Fig, Brie and Salmorejo
Poached Egg, Jamón Ibérico de Bellota and Salmorejo
Ingredients How to prepare