Learn how to prepare this delicious Jamón Pata Negra Toast. You will need a loaf of white bread, fresh green asparagus, a fresh tomato, extra virgin olive oil, sea salt and of course the finest Jamón 100% Ibérico de Bellota.
If you get a good Jamon Ibérico de Bellota (Acorn fed Ibérico Ham) you'll be amazed to see the tasty fat melting down once you put your grilled asparagus over the ham, on the toast.
First of all, grill the bread and rub it with a ripe tomato on the vine, add a pinch of salt and a hint of extra virgin olive oil.
Then carve some thin slices of the finest ham in the world (Pata Negra), and place them over the tomato rubbed slice of bread.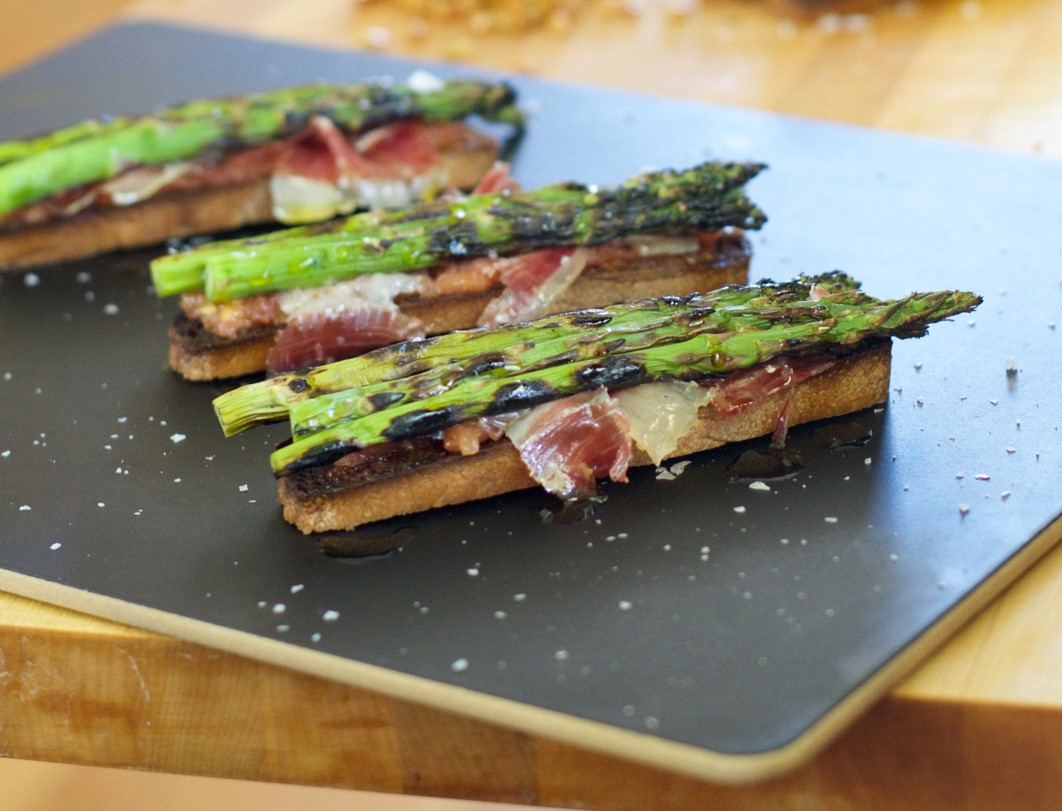 Finally, steam your asparagus for 3 minutes and out them in the grill until you see the grilling marks. Then put them on the toast, over the Ibérico ham. Since they're warm you'll see the white healthy fat turning transparent and melting down in front of your eyes. NOTE: this won't happen with other hams that don't come from acorn fed Ibérico pigs.
Put some more extra virgin olive oil over the grilled asparagus and some sea salt flakes.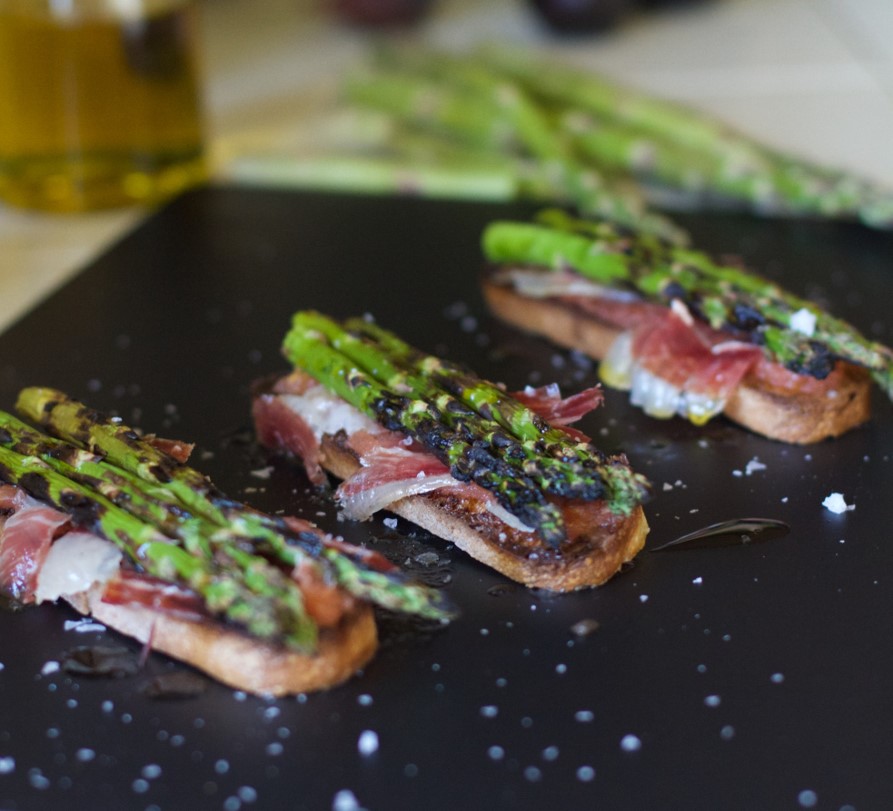 Enjoy;-) and don't forget to buy Jamon Iberico de Bellota at www.ibericoclub.com
Ingredients How to prepare