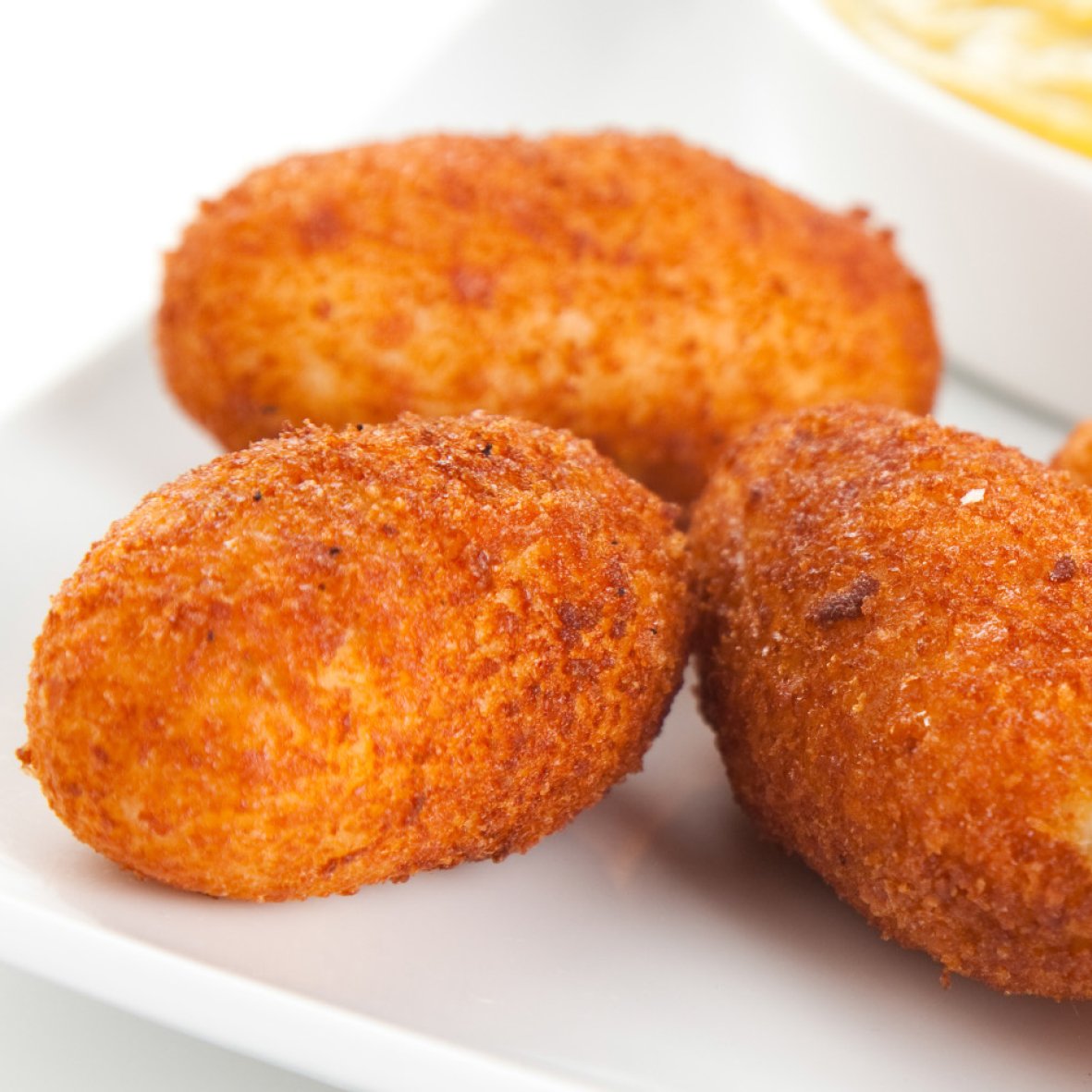 "Croquetas de Jamón" is one of the most iconic dishes in Spain. They can be enjoyed as a tapa or as a main dish. Croquettes can be made of many ingredients (jamon, lobster, cod, chicken…). In this recipe, we are going to show you how to prepare the best Jamón Croquettes.
Ingredients
4 cups of whole milk
2 cups of heavy cream
3 oz of unsalted butter
1/3 cup of Olive Oil
1 cup of thinly chopped onion
2/3 cup of flour
2.5 oz of Jamon Iberico de Bellota (1 package of Ibérico Club's Pata Negra)
White pepper
Nutmeg
Salt
How to prepare
Bring the milk and the heavy cream to boil in a pot and leave them to cook on slow heat for 20 minutes.
In another pot, add butter and olive oil and cook the onions until they are golden brown.
Once the onion are golden brown, add Iberico ham Ibérico ham thinly chopped, followed by flour and cook on slow heat for 10 minutes.
Now, slowly add the milk and heavy cream that we previously boiled while steadily stirring. Allow this to cook for an additional 10 minutes while constantly stirring; add salt, pepper and nutmeg.
Place the mixture in a wide low container and place in the fridge for 4 or 5 hours at least.
Take out of the fridge and divide the croquette mixture into 18 equal portions.
Using wet hands, roll the portions into oval croquettes.
Drench each croquette first in the flour, then dip in the beaten eggs and then coat on breadcrumbs and transfer to a plate.
Now in a frier, add vegetable oil, fry the croquettes and get ready to enjoy them!
Products in this recipe