Summer Colors for a Fresh and Unique Appetizer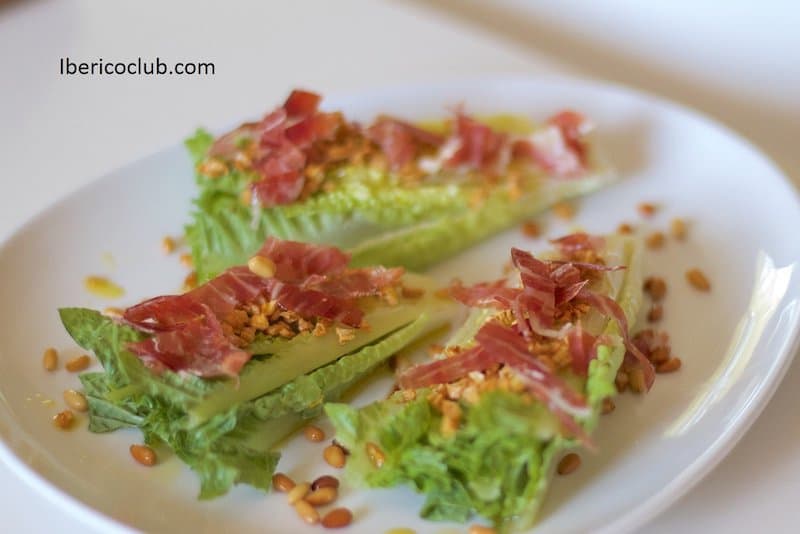 Use fresh and crispy romaine lettuce hearts. Put some extra virgin Olive Oil in a pan, chop some garlic and sauté until golden brown (be careful not to burn it because it'll taste bitter and unpleasant). Pour the garlic with it's olive oil directly on top of the lettuce. Add a pinch of salt, but not too much because the Jamón Ibérico is already a little bit salty.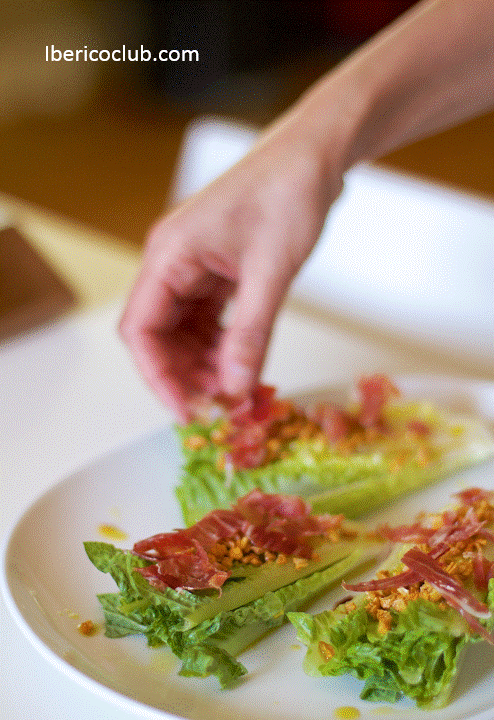 Put the raw pine nuts in a pan with olive oil and sauté also until golden brown. Then put some pine nuts over the lettuce and some in the serving plate.
Last but not least, cut some small pieces of Jamón Ibérico de Bellota (www.ibericoclub.com) and place them on top of the appetizer. This is the touch of distinction that will convert a nice appetizer into a unique delicacy.
Enjoy your fresh and unique Appetizer!
Find the best Acorn fed Ibérico Ham -Jamón Ibérico de Bellota- at www.ibericoclub.com. The finest "Pata Negra" in the US.