Sirloin with Manchego Cheese and Ibérico Ham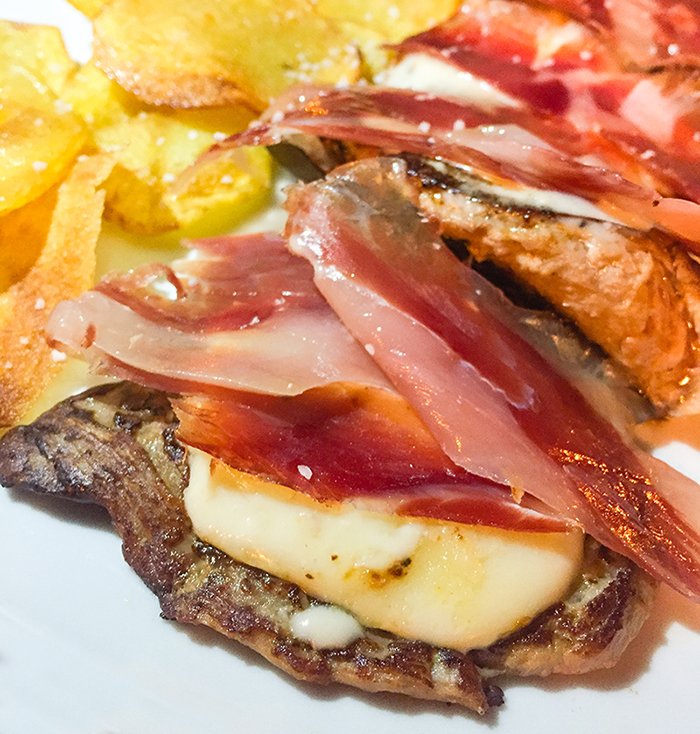 This can be a great dinner entree or just a delicious appetizer. It includes two of the most iconic ingredients from the Spanish cuisine: Manchego Cheese and Jamon Iberico de Bellota. Here's how to make it in less than 10 minutes for the win.
Ingredients
2 tenderloin steaks (pork or beef)
2.5 oz of Manchego Cheese
2.5 oz of Pata Negra ham
Olive Oil
Sea Salt Flakes
How to prepare
Put the skillet over high heat with a little of olive oil.
Cook the steaks 2 minutes on each side, then reduce the heat to moderate and cook for another 4 minutes on each side.
Place the steak in the plate and season with some sea salt flakes.
Then put some Manchego Cheese and some Jamón Ibérico de Bellota on top.
Enjoy!