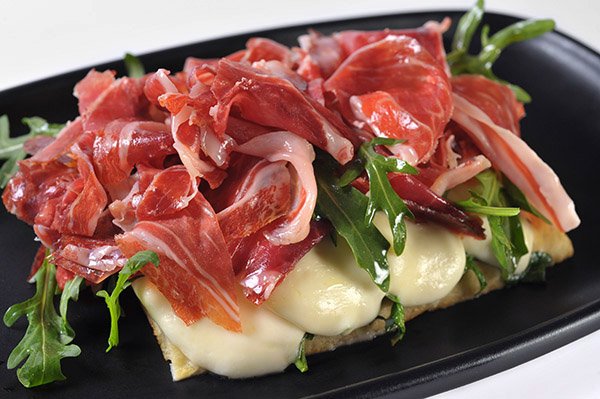 This appetizer is as easy as toasting a slice of good bread, putting a slice of mozzarella on top, and heat 2 minutes in the oven at 350 degrees until the cheese starts to melt. Then cover the toast with the finest ham in the world (Jamón Ibérico de Bellota, Pata Negra)  add some arugula and a hint of extra virgin olive oil.
Prepare once again to enjoy one of the pleasures of life. 😉
And don't forget to visit us for the finest Pata Negra in the USA.
Ingredients How to prepare