White Asparagus Flamenco Style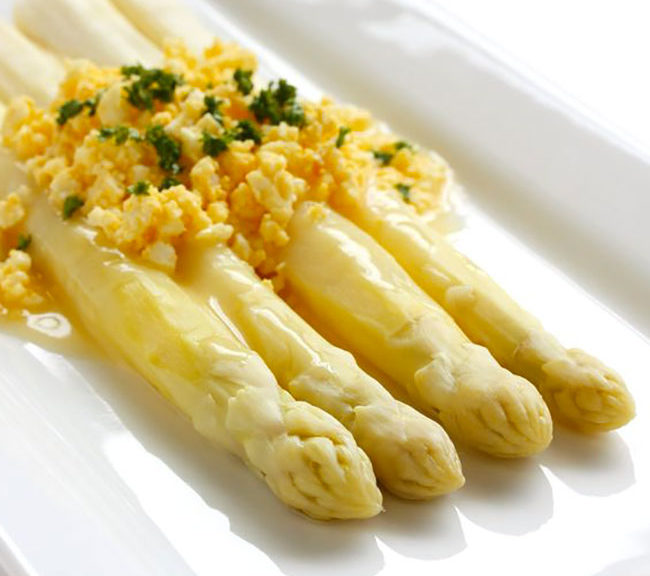 Tender white asparagus from Navarra are a true delicacy. You can enjoy them on their own and with some mayonnaise. Make sure you make the mayonnaise with the best Extra Virgin Olive Oil available. And if you really want to surprise your family, try this recipe of Flamenco Style white asparagus!
Ingredients
White Asparagus from Navarra (8 Pieces)
2 Hard Boiled Eggs
2oz  of Butter
1 tablespoon of finely chopped Parsley
Salt, Pepper, Nutmeg
1 Onion
How to prepare
Cook the eggs in a pot for approximately 6 minutes in boiling water.
Melt the butter in a hot pan and caramelize the onions along with the salt, pepper, and nutmeg.
As the onions are caramelizing, right before they turn color, take them off and add the parsley as well as the hard-boiled eggs.
 Now, take out the Asparagus, dry them well, place them on a plate and begin plating with the mix of butter, eggs, onions, and parsley.
Products in this recipe