Anchovy and Cream Cheese "Tostas"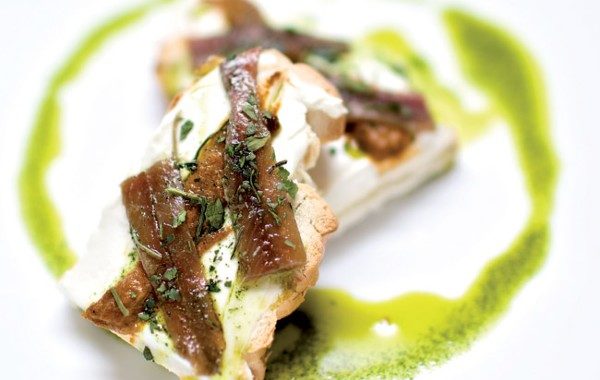 This is a fun and very delicious way to enjoy high-quality anchovies from the Cantabrian Sea (North of Spain). The good thing about pairing anchovies with cream cheese is that the cream cheese tones down a little bit the intense flavor of the anchovies. So everyone will like these tostas! Enjoy this amazing tapa with your friends and family. Really easy to make.
Ingredients
1 baguette, sliced
8 oz. cream cheese, softened
1 tin of Premium Quality Santoña Anchovy Filets
1 Tablespoon minced parsley
Extra virgin olive oil
How to prepare
Toast baguette slices until golden.
Spread 1-2 Tablespoons of cream cheese onto each toast.
Top with 2 anchovies.
Garnish with parsley and a drizzle of olive oil.