Pinxto with Anchovies, Piquillo Peppers, and Olives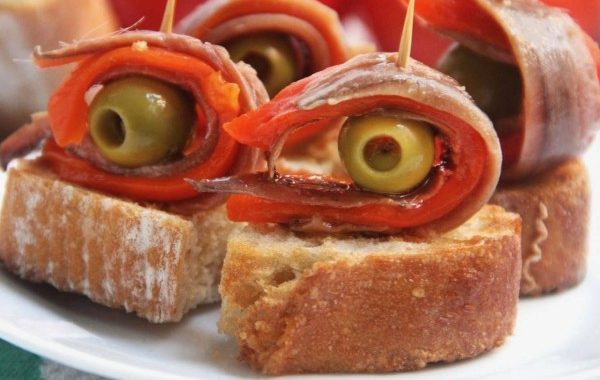 Green Olives, Piquillo peppers and Cantabrian Anchovies! Is there something more Spanish than this? This is the perfect snack for your next tapas party. And it's super easy to prepare.
Enjoy!
Ingredients
1 baguette, sliced
1 jar Gourmet Fire Roasted Piquillo Peppers from Lodosa
1 tin of Premium Quality Santoña Anchovy Filets
10 pitted green olives
Extra Virgin Olive Oil
How to prepare
Place a green olive in the middle of a toothpick.
Wrap one anchovy around the olive, followed by a slice of pepper and another anchovy. Repeat until you have enough to pair with each baguette slice.
Secure toothpicks in slices of the baguette and serve.
Drizzle with some Extra Virgin Olive Oil.