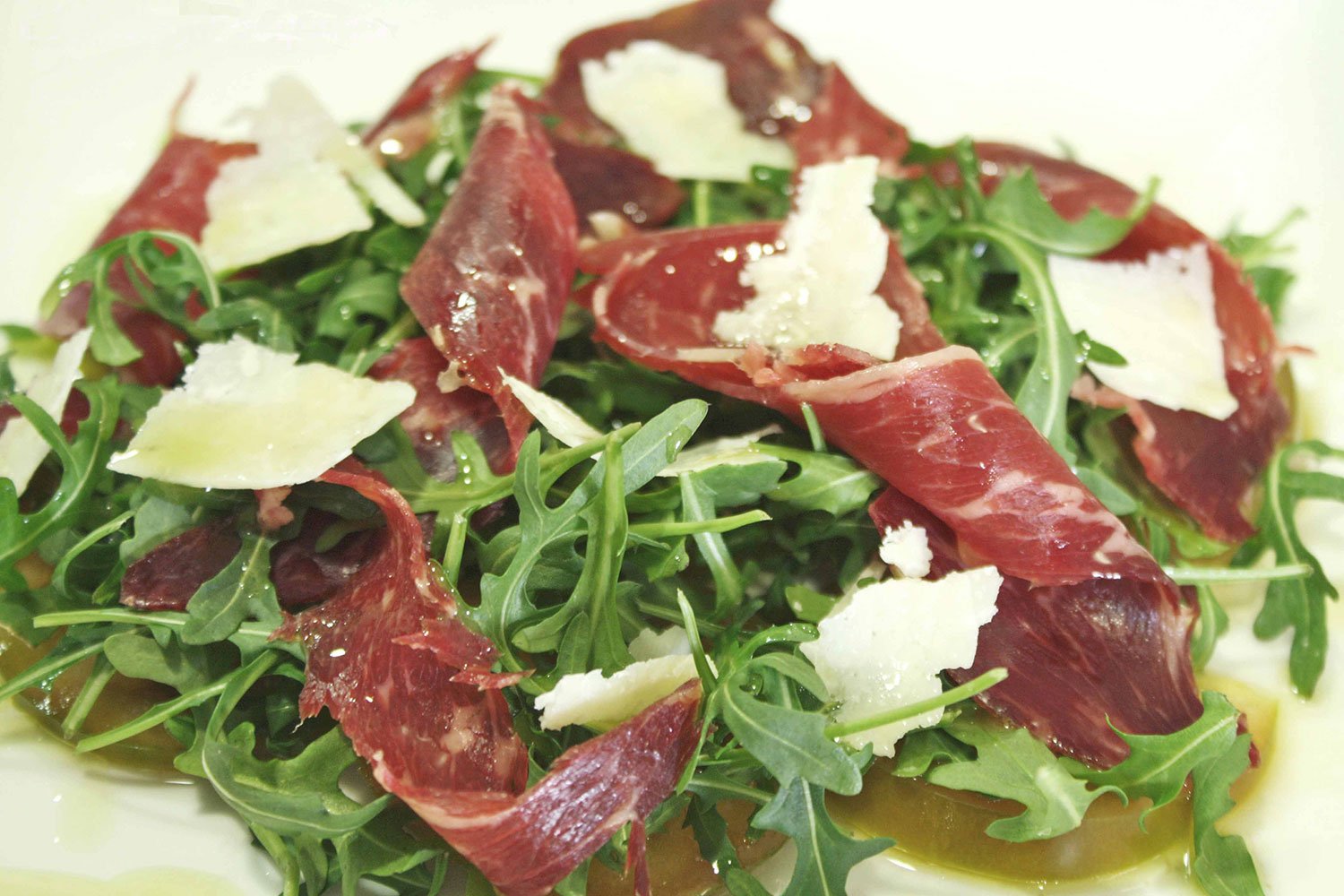 Ingredients:

· 1 tomato on the vine.
· 2.5 oz of Jamón Ibérico de Bellota.
· Arugula.
· Parmesan cheese.
· Salt, vinegar and extra virgin olive oil.
How to prepare:
For the vinaigrette use 3 tbsp of extra virgin olive oil, 1 tbsp of vinegar and a little salt. Vigorously swish your whisk back and forth to emulsify the vinaigrette. Reserve.
Put some slices of tomato with a bit of salt. Then place the arugula and a table spoon of the vinaigrette.
Finally, put the slices of delicious jamón Ibérico de Bellota with some shaved Parmesan and top it with the rest of the vinaigrette.
Enjoy your Arugula, Parmesan and Jamón Ibérico Pata Negra Salad! 🙂
And don't forget to visit us at Ibérico Club to get the finest ham in the world and other artisanal delicacies imported from Spain.